The Encoder System Information module shows basic system information of a connected encoder such as memory, CPU and GPU usage.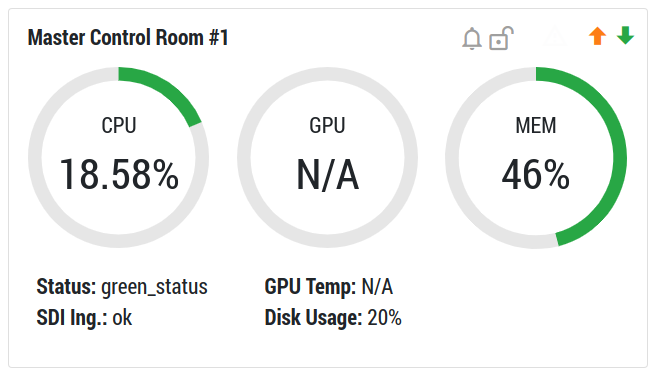 Creating an Encoder System Information module
In the main control page, go to Menu > Modules > New Module. A module settings window will pop up.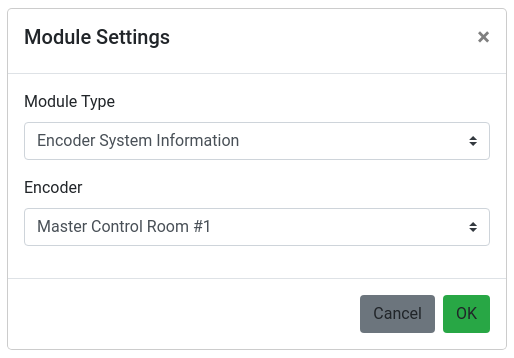 Select Encoder System Information in the Module Type selector.
The encoder selector will be displayed. Select an encoder.
Click the OK button.
The newly created module will appear in the grid.
The Right Click Menu
By right clicking on the module, a menu with more features will be displayed.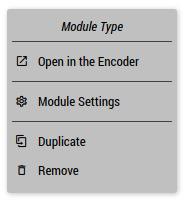 Open in the Encoder
It opens a new tab and accesses the event page in the encoder web interface.
Note: There may be access restrictions depending on the settings of your encoder or the security rules of your network.
Module Settings
Opens the module settings windows.
Duplicate
Creates a new module with the same parameters as the current one.
Remove
Delete the module from the grid.